JONESTOWN, PA (June 6, 2018) – Drydene Performance Products, a well-respected automotive, commercial, heavy duty and industrial lubricant brand, announced today it is increasing its partnership with World of Outlaws (WoO) Craftsman Sprint Car Series standout Logan Schuchart and Shark Racing.
After an initial sponsorship run over five recent races, the Drydene partnership with Schuchart and Shark Racing is expanding to include the remaining World of Outlaws Craftsman Sprint Car Series races through the end of the season. The Shark Racing No. 1s will carry the Drydene Lubricants brand mark in prominent positions on both sideboards of the top wing and the full center section of the top wing.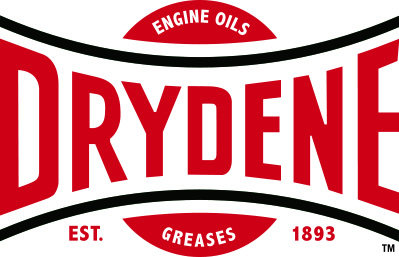 "These are exciting times for all of us at Drydene Performance Products and partnering with a rising star like Logan Schuchart and his legendary grandfather Bobby Allen adds to it," said Dave Klinger, President of Drydene Performance Products. "A passion for racing and hard work is something Drydene values, and there is no better example of hard work than Logan and the Shark Racing team. In addition, Sprint car racing is an excellent platform for Drydene and works seamlessly with our recent motorsports initiatives including a primary sponsorship with Will Rogers and Kenny Schrader in the ARCA Series."
Coming off of their recent announcement of three additional races with Will Rodgers and Ken Schrader Racing in the ARCA series, Drydene's increased commitment to Schuchart and Shark Racing was a natural progression for the brand.
"I'm excited to continue this partnership with Drydene for the rest of the season," said Schuchart. "Drydene is an unbelievable brand with a strong heritage, and the company has always followed a customer-first philosophy while providing great service for 125 years. We are looking forward to carrying Drydene with us as we continue to chase success with the World of Outlaws."
"I'm blown away to say the least, but so happy about this relationship," Allen said. "I came up to Drydene's primary market many, many years ago because Sprint car racing in Central Pennsylvania was known as the best place in the world to race. It was certainly true and led to a really successful career for me driving. Now I'm living out a dream of racing with my grandson (Logan) and my son (Jacob Allen) all the across the country. We've come a long way and now being able to represent Drydene while racing is beyond words to me. I can't stop smiling. We're going to take them for one heckuva ride."
Drydene Performance Products, originally started in Baltimore, Maryland, is now headquartered in Jonestown, Pennsylvania. Drydene has been a commercial and automotive product staple in the mid-Atlantic region dating back to the 19th century. The brand's product lineup includes engine, transmission and hydraulic oils, as well as greases, gear lubricants and DEF, along with other Functional Fluids.
###
ABOUT LOGAN SCHUCHART
Logan Schuchart, pronounced (SHOE – HART), is in his fifth season of competition with the World of Outlaws (WoO) Craftsman Sprint Car Series driving for Shark Racing. He competed in go-karts and won a number of track championships before moving to 358 Sprint cars in 2009. He won track and series championships in 358s before moving to the 410 division late in 2011. In 2012 and 2013, he collected wins with the All-Star Circuit of Champions and at legendary Central Pennsylvania tracks like Williams Grove, Lincoln and Port Royal. In 2014, he began his career with the World of Outlaws and two years later scored his first career triumph in July 2016. He has six career wins with the Outlaws and also scored two wins in Australia this past winter. More details are available at: www.loganschuchart.com and social media platforms, facebook, www.Facebook.com/LoganSchuchart1s, on twitter @LSchuchart1s, and instagram @loganschuchart.
ABOUT SHARK RACING
Shark Racing is a dream realized of National Sprint Car Hall of Fame member Bobby Allen. The former world champion go-kart racer grew up in Miami, Florida and migrated to Central Pennsylvania in 1967 to race Sprint cars. After concluding his career as driver, which included hundreds of victories most notably the 1990 Knoxville (Iowa) Nationals, "Scruffy" began mentoring his grandson, Logan Schuchart, and son, Jacob Allen, from go-karts into 358 Winged Sprint cars and ultimately into the 410 Winged Sprint car class. In 2014 he took both drivers out on the road to compete with the World of Outlaws. The team is in the midst of their fifth season of competition with the Outlaws and have scored six wins to date. Shark Racing is based out of Hanover, Pennsylvania. For more information, visit https://shark1s.com/.
ABOUT DRYDENE LUBRICANTS
Since 1893, Drydene Lubricants have been made in America and made to last… paving the way into two centuries on our highways, in our fields and on the production line. In the dawn of American industry, Drydene was there as we built our first roads, laid the blocks for our first factories, spanned rivers with new bridges and rail. And we're still right here today doing what we do best; helping America get the job done. Drydene products are built with ALL Technology™, Advanced Lubricity Life chemistry, to meet and exceed today's modern automotive, heavy duty and industrial needs.
Drydene offers a complete line of automotive, commercial and industrial lubricants:
Engine oils
Diesel Exhaust Fluid
Transmission fluids
Grease
Hydraulic & Gear Oils
For more information, visit www.drydenelubricants.com or follow us on Facebook: TeamDrydene, Twitter: @TeamDrydene and Instagram: teamdrydene.
#
https://loganschuchart.com/wp-content/uploads/2018/06/LS_Drydene_Announcement_2018.jpg
603
1080
logan
https://loganschuchart.com/wp-content/uploads/2017/11/logo.png
logan
2018-06-08 01:29:54
2018-06-08 01:29:54
DRYDENE PERFORMANCE PRODUCTS EXPANDS ITS SPONSORSHIP OF LOGAN SCHUCHART AND SHARK RACING