The 2021 World of Outlaws season has certainly been a roller coaster ride for Logan Schuchart. The driver of the Drydene Performance Products / C&D Rigging/ NGK Spark Plugs Shark Racing No. 1s has felt the highs and lows and those were both experinced during the 67th running of the Gold Cup Race of Champions at Silver Dollar Speedway in Chico, California.
After a tough break on the opening lap of Friday's WoO 35-lap A-Main, Schuchart left know doubt Saturday putting on a dominant display and picking up his first Gold Cuptriumph and first career win at Silver Dollar.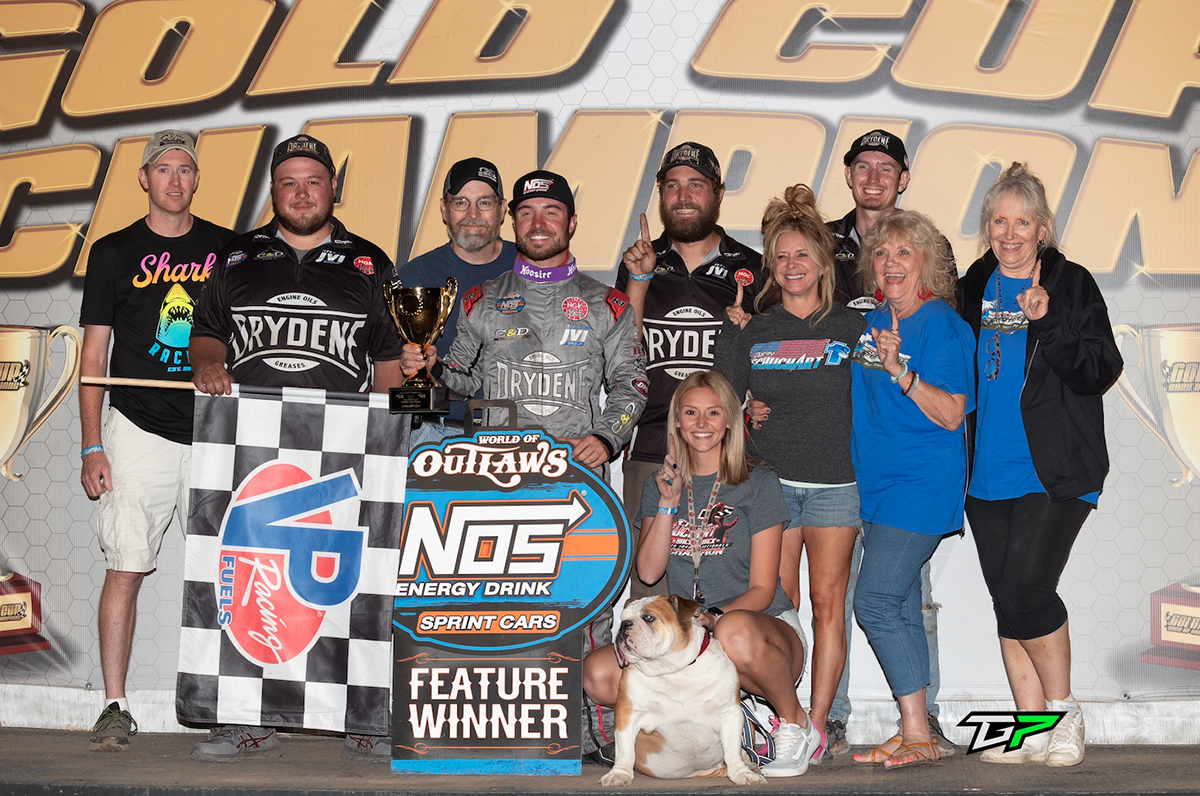 "It's pretty awesome to win such a prestigious race like this in California," Schuchart said to a nearly sold-out crowd. "Being a Pennsylvania boy growing up out there we're not used to this kind of stuff, but it's something I've grown accustomed to being on the road and all these different tracks. It's awesome to get back up here in victory lane."
Schuchart was poised to make a run forward Friday night. The Hanover, PA native was looking forward to returning to the famous quarter-mile bullring after charging from 12th to third in the 2019 Gold Cup. He qualified 7th, raced his way into the DIRTVision Fast Pass Dash and started the main inside of his Shark Racing and Drydene teammate Jacob Allen in row eight. Contact on the opening lap resulted in a broke front axle and frustration for the driver of the 1s.
He and his team came back Saturday focused on winning and that's just what they did. He earned his seventh quicktime award to start the night and then finished second in the opening heat race. Schuchart started fourth and finished second in the dash to put the Drydene machine on the front row for the 40-lap A-Main.
Kasey Kahne paced the field from the pole and Schuchart was in chase. Tanner Carrick moved from third to first and held the top spot until lap 25 when he pulled in because of fuel cell problem. Schuchart was battling Brad Sweet for second and closing on Carrick before the caution on lap 25. Schuchart restarted the race with the lead and thwarted off several challenges from Sweet to score his fifth WoO A-Main triumph of the year and 28th of his career, just two shy of tying his grandfather and sprint car legend Bobby Allen on the Outlaws All-Time win list.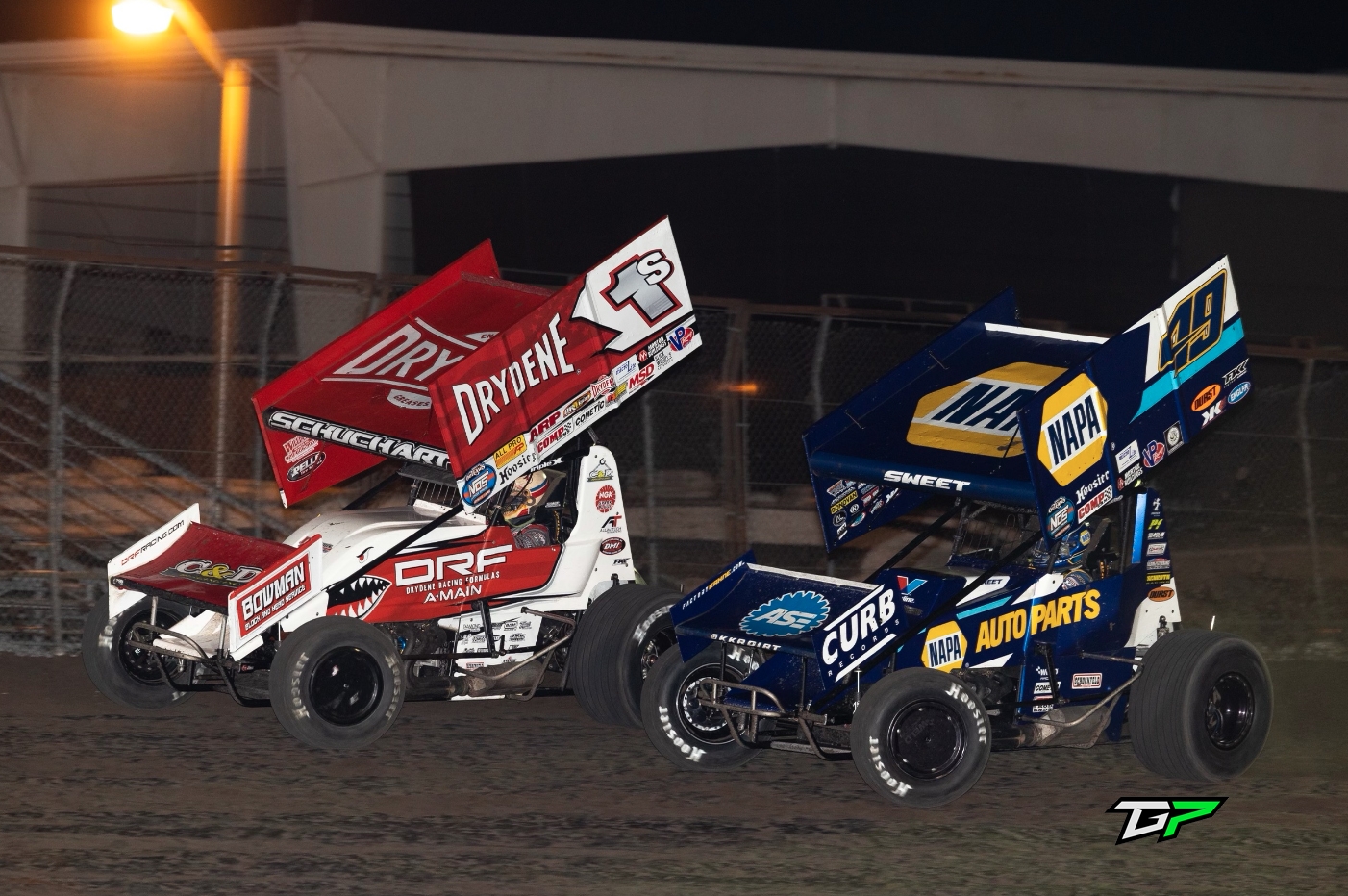 "I'm happy we got this win the right way, though," said Schuchart. "Didn't do anything dumb or put ourselves in a bad spot, we just raced hard the way it's supposed to be. Winning is the best form of payback."
The victory continues a terrific west coast run for Schuchart and his Shark Racing crew of Ron Helmick, Ben Witman, Jack Eckard. He led laps during the Sage Fruit Skagit Nationals finale before finishing third. The following night, he dominated the Labor Day stop at Grays Harbor Raceway claiming the victory after leading all 35 laps of the main event.
Schuchart and Co. will look to put an exclamation point on the trip Saturday at Keller Auto Speedway, where there is a $21,000 first prize check on the line. Schuchart's put on a show at Keller before racing from 19th to victory back in March of 2017.
https://loganschuchart.com/wp-content/uploads/2021/09/LS_Chico_Win_Flag.jpg
932
1406
logan
https://loganschuchart.com/wp-content/uploads/2017/11/logo.png
logan
2021-09-13 18:27:12
2021-09-13 18:29:09
SCHUCHART STRIKES GOLD IN CHICO