HANOVER, PA (Sept. 5, 2022) – One month ago World of Outlaws Sprint Car Series star Logan Schuchart entered the biggest event of the Sprint Car Racing season, the 61st NOS Energy Drink Knoxville Nationals in Knoxville, Iowa with a purpose. His goal was to join his legendary grandfather Bobby Allen as a Knoxville Nationals champion and during this journey he was raising awareness for military members through a donation push for Roots for Boots, the grassroots non-profit whose mission is to meet the current needs and challenges of our veterans, active duty and military families.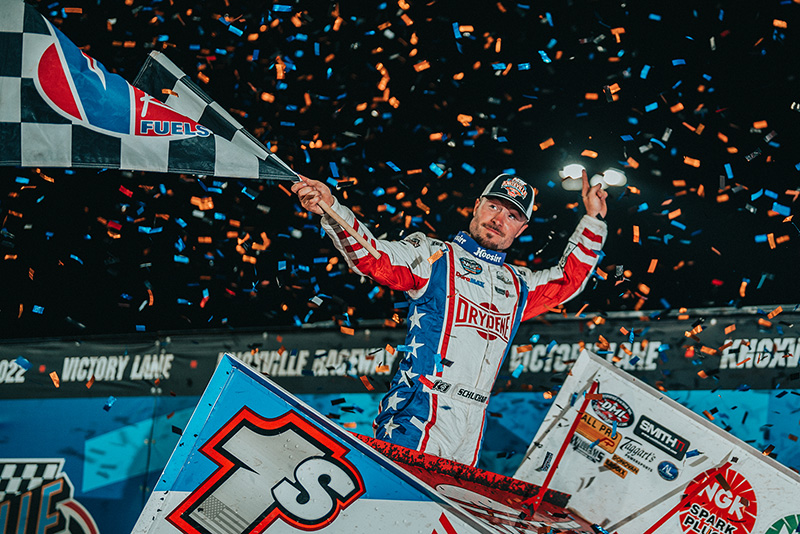 Schuchart concluded a tremendous week of action in Iowa with two wins and a charge from 17th to third in the Knoxville Nationals finale and also served his country by helping those that have and continue to serve. Shark Racing Apparel committed to donating a percentage of each "Logan Schuchart 2022 Nationals" design items sold during the month of August to Roots for Boots. The result was win-win as more than $600 was raised for the local organization.
"We are all really excited about how this all worked out," said Schuchart. "It was great to honor my dad, Craig Schuchart, a marine and all the military. My mom (Dana Allen) helped all of this come together and the shirts were a big hit. We take a lot of pride in being patriotic and being able to give to those that served is really something special."
Schuchart spends his life on the road racing all across the United States. He's racing on the west coast to start September before concluding the month racing at home in Pennsylvania. The 29-year-old Hanover native is chasing victories to close out his 10th season with the World of Outlaws and is encouraging fans out there to do what they can do to help the Roots for Boots organization.
"We are fortunate to be able to race all across the country and do what we do for a living," said Schuchart. "The military protects us all and provides us the freedom we all love. Special thanks to Christy Lucas and the Roots for Boots organization for partnering with us in this campaign."
If you want to help Roots for Boots, please visit their website (www.rootsforboots.com) and follow them on Facebook and Instagram at: roots_for_boots.
Be sure to follow Logan on his social media outlets (FB: LoganSchuchart1s, Twitter @LSchuchart1s & Instagram: @loganschuchart to keep up with his 2022 season.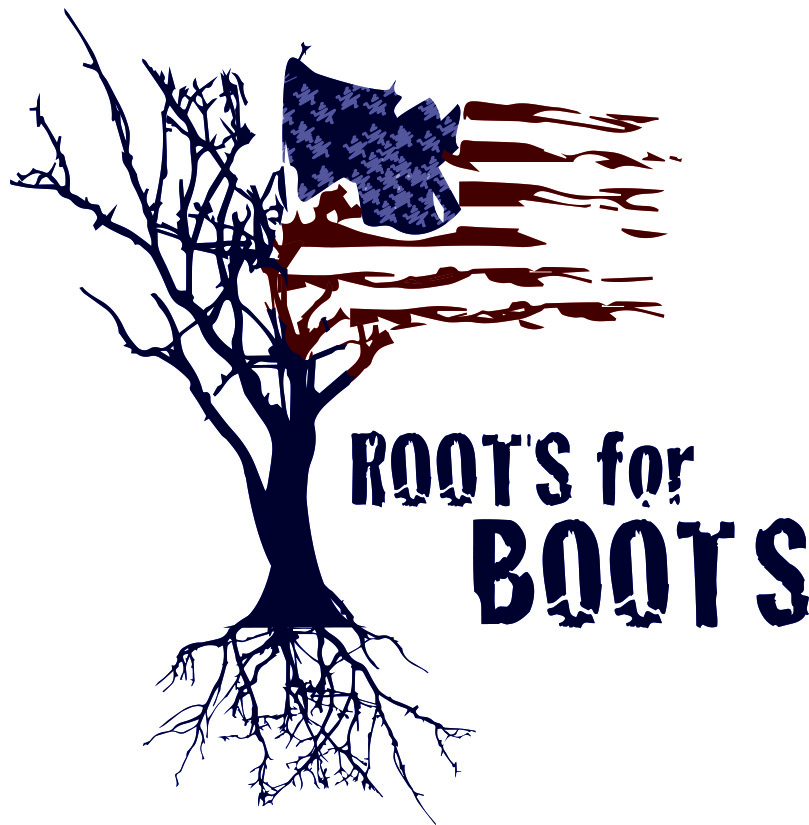 About Roots for Boots

Roots for Boots is a grassroots non-profit whose Mission is to meet the current needs and challenges of our veterans, active duty and military families. We are 100% volunteer and are funded by the community.
Some of our accomplishments include the following:
· Assisting with payment for medical appointments outside of the VA
· Repairing and securing automobiles
· Providing heating oil and paying utility bills
· Assisting with home repairs and lawncare
· Constructing ramps for wheelchairs
· Providing all terrain Action trackchairs
· Assisting veterans with VA issues and employment
· Assisting homeless veterans with supplies when moving into permanent housing (beds, dressers, kitchen supplies, etc)
· Supporting soldiers/Marines and their families during deployments
· Providing educational programs for the library, local schools/universities
Roots for Boots enthusiastically invites community members to share their gifts, talents and resources with us. Ordinary citizens are given opportunities to serve their country by supporting our Mission. We cannot do the work we do without the generous support of the community.
Facebook and Instagram: roots_for_boots
For more information or to donate, visit the roots for boots website at www.rootsforboots.com

https://loganschuchart.com/wp-content/uploads/2022/09/LoganCraigSmall.jpg
562
938
logan
https://loganschuchart.com/wp-content/uploads/2017/11/logo.png
logan
2022-09-05 18:20:55
2022-09-05 19:11:56
SCHUCHART, SHARK RACING SUCCESSFUL KNOXVILLE GIVES BACK TO THOSE THAT SERVED