KNOXVILLE, IOWA (Aug. 9, 2022) – World of Outlaws Sprint Car Series star Logan Schuchart will be doing more than just chasing one of the biggest trophies in all of motorsports this week at the 61st NOS Energy Drink Knoxville Nationals in Knoxville, Iowa. The Hanover, PA native will help military members through a donation push for Roots for Boots, the grassroots non-profit whose Mission is to meet the current needs and challenges of our veterans, active duty and military families.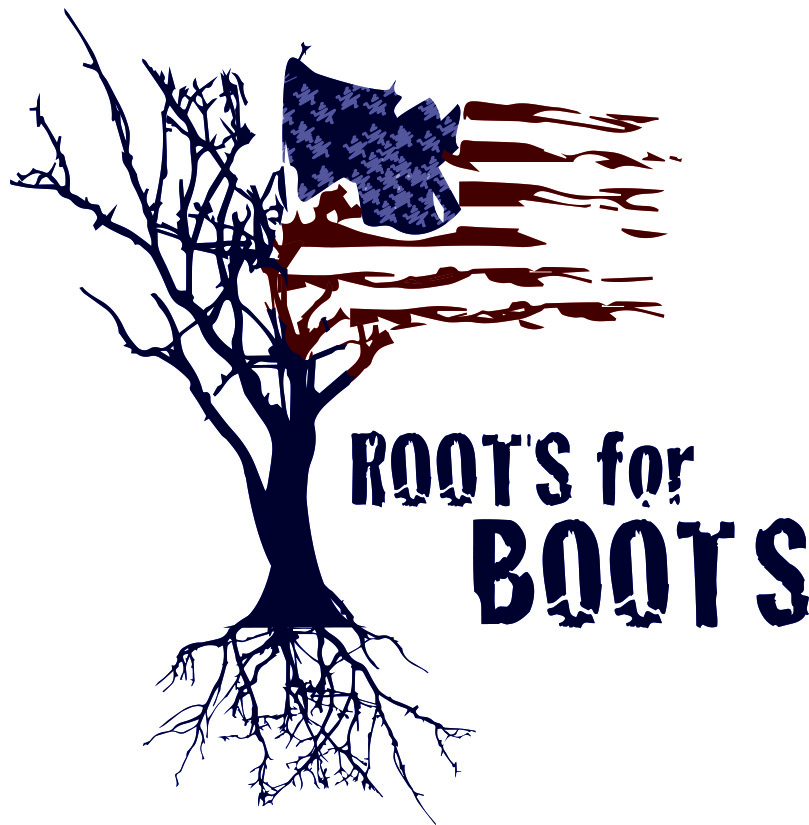 Each year during the Nationals several teams will debut new car designs with the event providing the sport its biggest stage. Instead of debuting a new car this year, Schuchart will debut a new custom suit built by K1 Racegear. The all-white with red and blue accented suit, gloves and custom-painted helmet honor America and the 29-year-old is looking to pay tribute to all current and former U.S. soldiers, including his father, Marine Craig Schuchart.
"I'm so proud to be an American and we are blessed to have the men and women of our military protect us every day," said Schuchart. "I get to live my dream and race sprint cars thanks to the great people that surround me. My grandfather built a race team for me. We've been able to work with great partners like Drydene, DuraMAX, C&D Rigging, NGK, Williams Grading and L&M Tire and Wheel this year. Without all of them this wouldn't be possible… exactly like without all the men and women that have served this country, we all couldn't be living the lives we are. My dad instilled in me many traits he learned while serving our country and this week I have an opportunity to help serve my country without serving and that means a lot."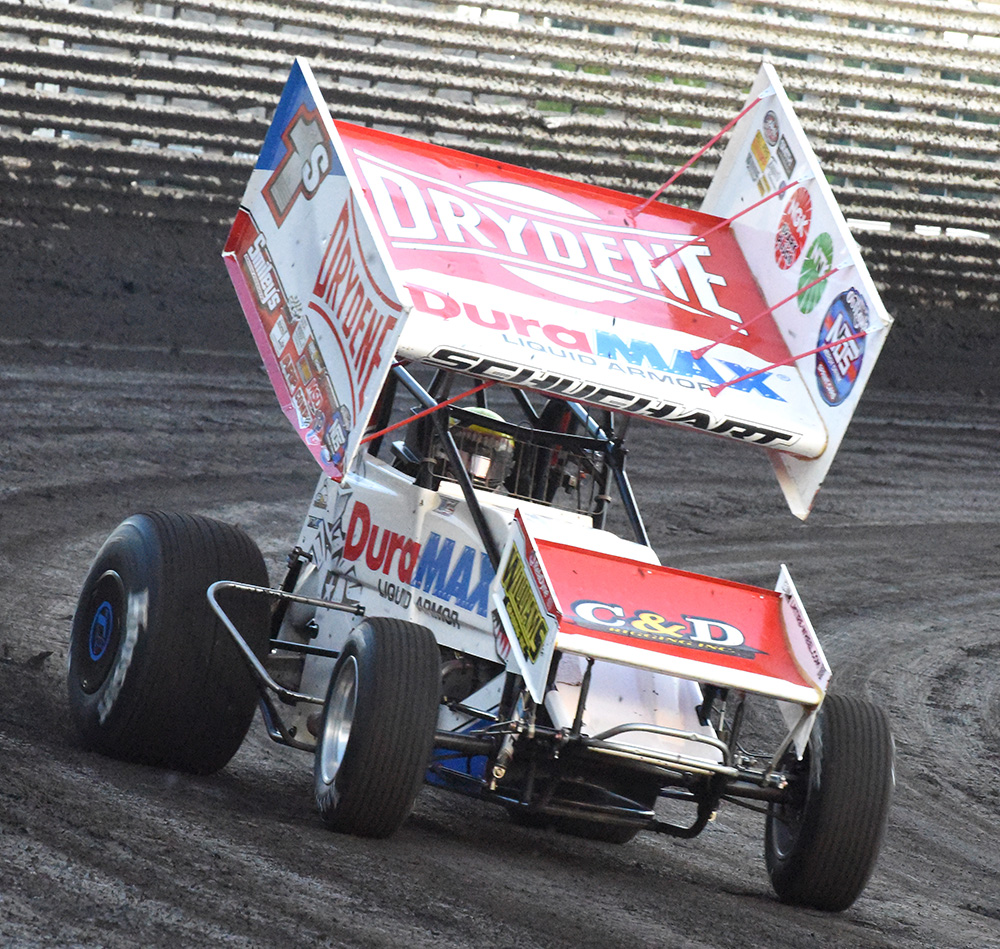 Shark Racing Apparel will sell Logan Schuchart t-shirts named "Nationals" this week at the event and a percentage of these shirts sold will be going to Roots for Boots. The shirt includes his No. 1s racecar and an image of his new helmet, which honors a special marine.
"It's a privledge to help those that have and still are protecting our freedom," continued Schuchart, who won Sunday's Captani Classic at Knoxville Raceway. "I have a great opportunity to reach fans and people out there that want to help this cause because of the popularity of our sport. Racing fans are the best and really support programs like this. I'm excited to have the chance to get involved."
Along with several public appearances in Knoxville this week, Schuchart will meet with the special soldier he's honoring on his helmet Thursday, Aug. 11. Be sure to follow Logan on his social media outlets (FB: LoganSchuchart1s, Twitter @LSchuchart1s & Instagram: @loganschuchart to see the helmet and moments from the reveal.
How to help the cause:
1) Purchase shirt during Knoxville Nationals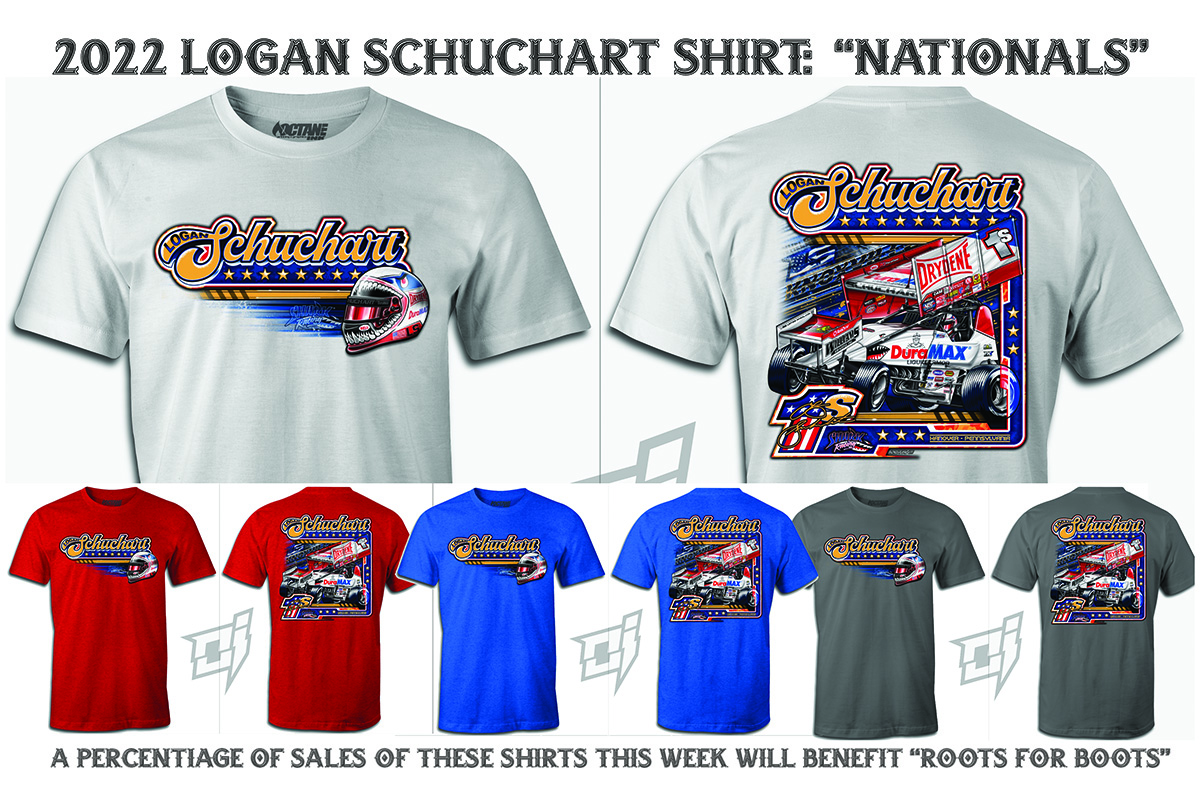 2) Donate to Roots for Boots directly – follow the QR Code link
Roots for Boots is a grassroots non-profit whose Mission is to meet the current needs and challenges of our veterans, active duty and military families. We are 100% volunteer and are funded by the community.
Some of our accomplishments include the following:
Assisting with payment for medical appointments outside of the VA
Repairing and securing automobiles
Providing heating oil and paying utility bills
Assisting with home repairs and lawncare
Constructing ramps for wheelchairs
Providing all terrain Action trackchairs
Assisting veterans with VA issues and employment
Assisting homeless veterans with supplies when moving into permanent housing (beds, dressers, kitchen supplies, etc)
Supporting soldiers/Marines and their families during deployments
Providing educational programs for the library, local schools/universities
Roots for Boots enthusiastically invites community members to share their gifts, talents and resources with us. Ordinary citizens are given opportunities to serve their country by supporting our Mission. We cannot do the work we do without the generous support of the community.
Facebook and Instagram: roots_for_boots
For more information or to donate, visit the roots for boots website at www.rootsforboots.com
https://loganschuchart.com/wp-content/uploads/2022/08/Roots-for-boots-tshirt.jpg
825
809
logan
https://loganschuchart.com/wp-content/uploads/2017/11/logo.png
logan
2022-08-09 21:07:47
2022-08-09 21:52:48
WORLD OF OUTLAWS STAR LOGAN SCHUCHART LOOKING TO HELP MILITARY MEMBERS DURING KNOXVILLE NATIONALS